Recently we have seen a number of different phishing messages trying to look like they are coming from Office 365. Please see the examples below and make sure to ignore and delete any message you are not sure of. If in doubt, you always can log directly into your Office 365 account to see if there is an actual issue. https://portal.office.com
Safe message from Office 365, notice email address and graphics. This can be trusted.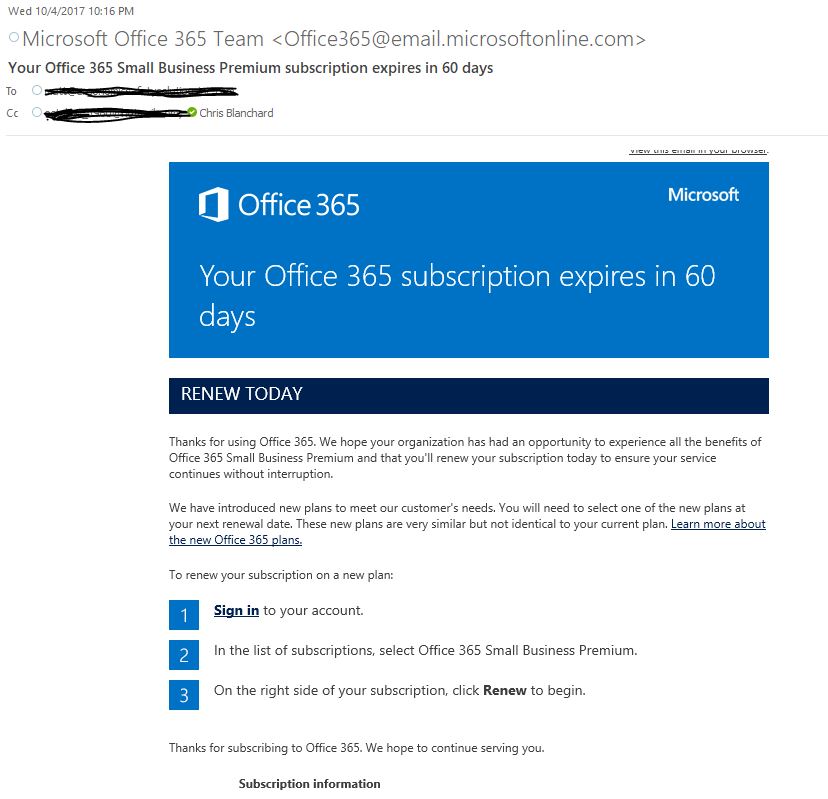 Unsafe message from a bad person, delete immediately and do not click on any links.